A Guide to the Best Parks for Kids in Liverpool.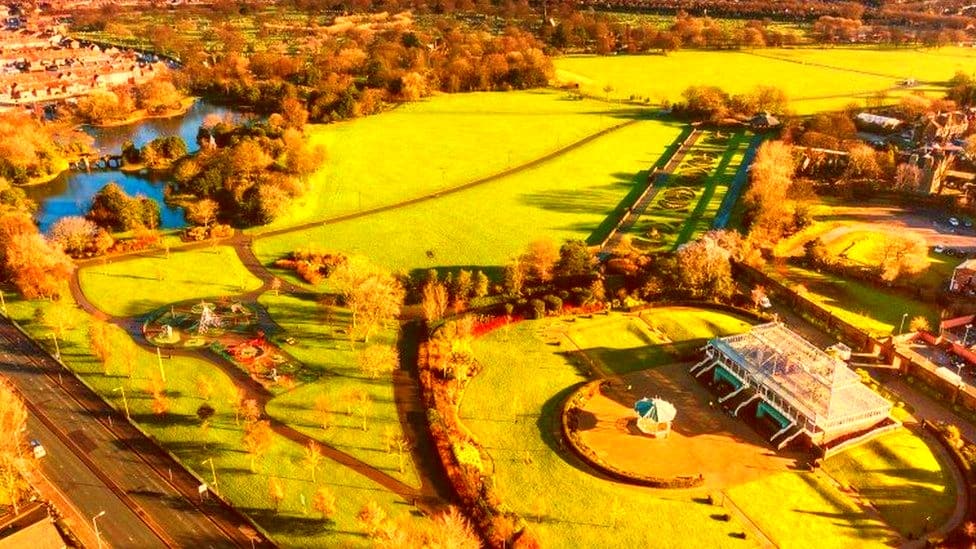 Moving to a new city or town can be an overwhelming experience, especially if you have children. Apart from finding the perfect removals company to help you relocate, you also need to consider what your new neighborhood has to offer. Thankfully, Liverpool is a city with many amazing parks for kids to explore. In this guide, we will take you through some of the best parks for kids in Liverpool, and what makes them so special.
Sefton Park:
This park is a Liverpool icon and a popular destination for families with kids. With over 235 acres of green space, Sefton Park has something for everyone. From the stunning Palm House, a Victorian glasshouse filled with exotic plants, to the lake where you can take a boat ride, there's enough to keep the whole family entertained for hours. There's also a playground with swings and slides, and even a fairy garden!
Calderstones Park :
Set in a stunning location near Allerton, Calderstones Park is a beautiful place to visit with children. The Park is home to a fantastic child-friendly adventure playground, a miniature railway, and even a lake where you can feed the ducks. The park is also home to the Calderstones, a Neolithic monument and one of the oldest structures in Liverpool.
Newsham Park:
Newsham Park in Liverpool is an ideal spot to enjoy the outdoors with your little ones. It possesses expansive green space and is home to an ornate bandstand and two beautiful rose gardens. It also has a large artificial lake that offers boat and pedal bike rentals. There is plenty of space for running and playing, and the park has some fantastic play equipment for kids to enjoy.
Birkenhead Park :
Although not located in Liverpool itself, Birkenhead Park is only a short journey across the Mersey and is a must-visit park for families with children. Designed by Sir Joseph Paxton, who famously designed the Crystal Palace in London, this 224-acre park features lakes, meadows, and woodlands. There are also several playgrounds, a historic Swiss bridge, and even a miniature railway that runs through the park.
Croxteth Country Park:
Croxteth Country Park is located in the north-west of the city, and its vast grounds cover over 500 acres. The park is home to the Queen-Anne style Croxteth Hall, which is open to the public for tours. The walled gardens within the park are perfect for children to explore, and there is a specific area dedicated to younger kids that features a sandpit, swings, and a small slide.
Liverpool is a fantastic city to live in, and with the abundance of parks and outdoor spaces, it's a brilliant place for families with kids. Whether you're looking for somewhere to enjoy a picnic, fly a kite, or simply relax outdoors, the city has plenty of options to choose from. We hope this guide has helped you discover some of the best parks for kids in Liverpool, and we hope you enjoy exploring them!