How to Protect Your Belongings During a House Move.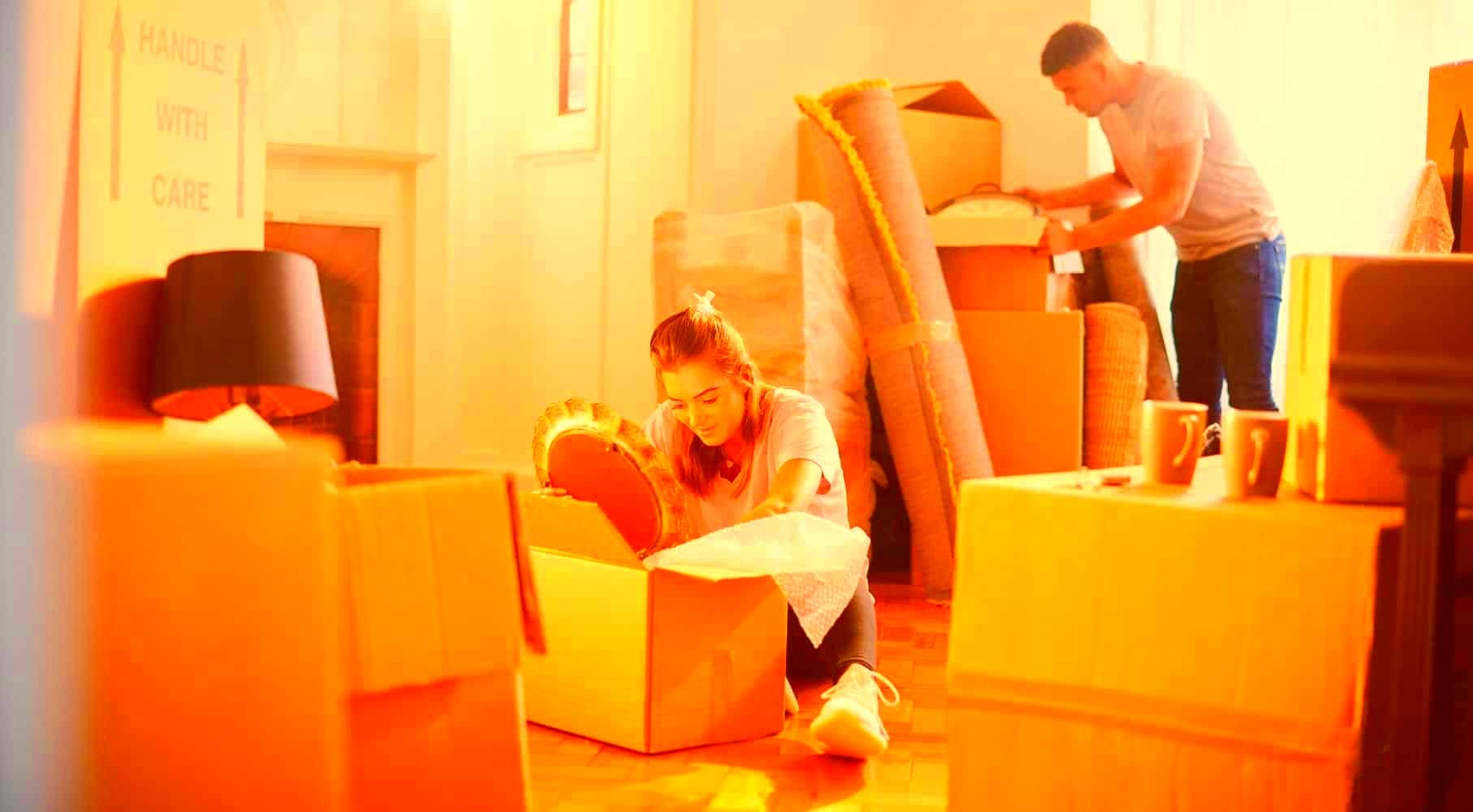 Moving house is an exciting time, but it can also be a stressful and tedious task. One of the most important aspects of moving is making sure that your belongings reach your new home in one piece. Before you hire a removals company, here are some key tips to help you protect your stuff during the move.
Pack Wisely
Take time to properly pack up all of your items. Be sure that everything is secure in boxes or other containers and wrap fragile items with bubble wrap or packing paper. Use pieces of scrap cardboard, foam or bubble wrap between breakables – like dishes – to avoid chips and scratches, and label boxes with "fragile" so that the movers know to take extra care when handling them. If you're using a professional removals company, they will usually provide packing materials for an additional charge.
Secure Furniture with Blankets
A great way to ensure that furniture is protected during transit is by wrapping it in blankets or sheets before it leaves your old home. This helps to cushion the furniture if there are any bumps in the road, as well as keeping dirt at bay if there are any exposed surfaces on the furniture itself. You can also use tape or bungee cords (if necessary) to secure drawers into their respective places so they don't slide around while being moved.
Fix Small Items Inside Furniture 
If you have small items inside drawers of furniture – like screws, nails and bolts – make sure they're secured with tape before being moved so that nothing gets lost along the way. This will also save you from having to buy new hardware once all of your furniture has been unloaded at your new home!
Choose Quality Materials
When it comes to packing materials, don't be tempted to go for the cheapest option. When it comes to protecting your possessions during a move, quality matters more than cost. Invest in good quality cardboard boxes, bubble wrap and tissue paper for delicate items like glassware or porcelain ornaments. That way, you'll reduce the risk of things getting damaged before they reach their destination.
Label Carefully
Labeling all of your boxes is essential for two reasons: firstly, it makes it much easier to unpack when you arrive at your new home; and secondly, if some boxes get misplaced during transit they can easily be returned back to you. Make sure that each box is clearly labeled with its contents as well as its destination room so that any movers will know exactly where everything needs to go.
Packing Ahead of Time 
It may seem like an obvious point but many people forget just how long it takes to pack up their belongings properly—especially if there's a lot of stuff! To avoid being rushed on the day of your move (which often leads to packing mistakes), try and start packing up your house as early as possible before moving day itself. This also gives you plenty of time in case anything needs replacing or repairing ahead of time.
Visit Your New Home Ahead of Time 
If possible, try and visit your new home before moving day itself so that you have an idea of where everything should go once you arrive—that way, there won't be any confusion on the big day itself which could lead to delays or items being misplaced or damaged during transportation.
Use Professional Movers
Hiring professional movers is not only convenient—it also ensures that all of your belongings are handled carefully and transported safely from A-B without any damage occurring along the way thanks to their expertise and experience in this area. They will also take care of all aspects related to moving such as providing packing materials and dismantling/reassembling furniture if needed—allowing homeowners peace of mind when it comes time for them to move house!
Moving house can be daunting but these simple tips should help ensure that all of your belongings remain safe and secure during transit – whether you're doing it yourself or using a professional removals company such as Rocket Removals Liverpool Services. Taking extra care when packing up items not only saves time but money too! So make sure you follow these tips and enjoy a stress-free move into your new home!