Liverpool, Merseyside
Liverpool is a quite famous Merseyside city located in northwestern England. It is a meet point for two rivers, namely River Mersey and the Irish Sea. The city has been graded as ninth-largest in population all over England with multiple opportunities including entertainment, arts, culture, business, and tourist spots.
The name of the city has much fascinating history. It was basically "Liverpul", that referred to a pool of muddy water. Historians say that there was a stream or water inlet at today's location of Whitechapel and Paradise Street in Mersey, so the "Pul" gradually evolved to pool. The first part "Liver" also has very interesting facts to be deciphered. Some regard it towards slow-flowing water others may relate it to a mythical bird. Whatever, the fact may be, the city has been there since the beginning of the eleventh century.
In the beginning, this grand metropolitan of today was no more than seven streets. These streets are still present namely: – Bank Street (now Water Street), Castle Street, Chapel Street, Dale Street, Juggler Street (now High Street), Moor Street (now Tithebarn Street) and Whiteacre Street (now Old Hall Street). It would remain a relatively small and unimportant city until its rise to prominence in the 18th century as part of the booming transatlantic trade. Rocket Removals Liverpool is one of the most prominent removals company. To find us, search "Liverpool removals near me"
At present, it stands as the second most friendly city of the United Kingdom offering countless opportunities to people from almost all the cultures. It offers meagre living costs as compared to other cities in England. Several visiting spots are a continuous attraction towards tourists from all over the globe. It is the seventh most visited city of the United Kingdom. The streets of Liverpool are perishing with culture, music, architecture, business, and transport links. A top exciting feature is the city is house to the world-famous band the Beatles.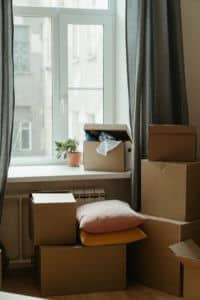 House Removals Liverpool

At House Removals Liverpool, we provide you with comforting, distinguished, and easy to pay for full house removals for all sized homes and accommodations within and nearby Liverpool towns.
Everyone moves at some point in their life. Getting a new house is no doubt, an exciting and emotional event. However, along with all the thrill, it also accompanies the bother and hassle involved with collecting up all the things and transporting them to a new place. Even if, you live in a small house still the things may bulk up, and it becomes much difficult for a single person to manage all the work especially when he or she must look after some other issues as well. So, what could be the best choice at such an hour? Will you give it all that it takes yourself or call your friends and family to help you? With all the packaging, loading, and shifting, it won't be easy either way unless you have a professional hand by your side who knows practically how to make the things go straight without causing any damage or irregularity to the process. Otherwise, even if you gather several men who are unprofessional, your time and valuables will drastically be at the verge of wastage and loss. That's why you need to hire a highly-skilled removals firm that offers you a professional moving service. That's the gap where we fit in. We at Liverpool Removals, have top-notch men who are professional at their work and know very well how to run your removals plan smooth and efficiently. So, if you are the one asking if there any house removal companies near me, feel free to contact us.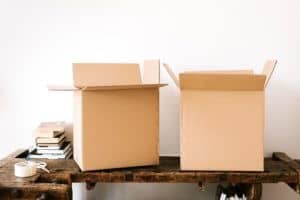 Office Removals Liverpool
At Office Removals Liverpool, we provide you with full office removals or business relocation services – from packaging to loading, from transporting to unloading and setting your office items accordingly.
Liverpool is an important business hub with a lot of opportunities for entrepreneurs, managers, brand creators, and self-employed people. With such opportunities, it is quite natural that at some point you move your office, shop, studio, warehouse, or whatever kind of business setup from one corner of the city to the other. Sometimes you need an office removal to expand the business while other times it might be due to some compulsions. Whatever the reason maybe, when it comes to moving an office you cannot just rely on your workers. They may be very skilled and highly trained in their niche. However, moving an office is not every removal company cup of tea and will lack experience in. Even an ordinary removal company might also be lacking the expertise required to relocate an office. People usually take it as house removal, but that's nothing more than a myth because house removals require a different process compared to an office removal. From records to files and from equipment to furniture, you need extra care while handling your precious business items. That's why you must hire a proficient office removals Liverpool company like us. We have many years of experience and very trustworthy, skilled in moving office items. We are fully capable of providing you with a stress-free removal service regardless of the business you run. We, at Liverpool Removals, have maintained a standard regarding office removal services all over the city and neighbouring towns. So, if you want an unimpeachable workplace shifting service, feel free to get in touch with us anytime.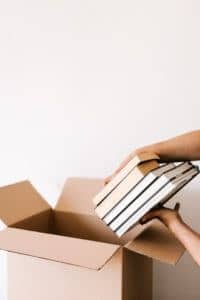 Student Removals Liverpool

Get special deals for student removals Liverpool! In Liverpool and the nearby towns, we offer discounted packages for university students to shift luggage from their accommodation to their homes or vice versa.
Student removals may seem quite simple as compared with full house removals or office relocation, and that's why most of the students move their luggage on their own. However, on a detailed analysis, you will find it one of the big mistakes to move by yourself. This is because moving is not a fashion that anyone can adopt, rather it is a complete art which requires years of practice and experience to be attained with inimitable perfection. From packaging to loading and from unloading to the setting, at each step, your valuables are always at the risk of damage likely caused by any little mistake that is not very improbable of your unprofessionalism. This is because, in your usual lifestyle, you do not move very often and have less experience in shifting. When you try to pack up the things, you don't even know where you have gone wrong and ultimately, a wrongly packed item gets damaged during move causing sometimes a big loss if the item was an antique. So, how can you avoid such tiredness? The answer is by hiring an up to the mark removals firms like us. We at Liverpool Removals, have a strong affiliation to helping students in their shifting by providing an easy, affordable, and the best possible removal service. Whether it is the start of a new semester or a season of holidays, you can book us throughout the year. We provide a door to door moving service in Liverpool.
Man and Van Services Liverpool
Liverpool Man with Van services offers you the best deals available to make your move from one place to another easy, quick, simple, and most importantly affordable.
So, you have decided to relocate your belongings and looking for possible options to help you with all the formalities associated with this removal phase. There are several removals companies in the market, but you want the one that can not only wipe out your nervousness but also can provide you with a moving service at the lowest price possible. There is no shortage of House Removals companies in Liverpool. However, you may not afford their complete removal packages. So, what can you do now? Let us take all your stress off by introducing you to one of our most recommended moving services, which is Liverpool Man and Van services. We offer you the best possible man with van service to help you shift all your items with comfort and ease. From house removals to office relocation, and from furniture removals to student removals, you can avail this service with full trust and conviction. We are running this family business for many years and know very well how to manage a move right from start to the very end. As you contact us, we ask about some details and send our man first to visit your move-point for physical inspection to devise a sound moving strategy. On the decided date, one of our finest men with one of our most robust vans, arrives at your doorstep, packs up the things, loads them onto the lorry and transports them at the destined location within minimum possible time. To find us, simply just type in "man with van near me", and book your man with van right now.
Piano Removals Liverpool
This service benefits you with piano removals assistance from your home, studio, venue, or whatever place to your destined spot for very reasonable prices. We also dispose any unwanted pianos which you want to throw away.
Every equipment has its charm and especially when it is music equipment such as a piano no one can resist his or her feelings to get attached with. It is not only the cost of equipment that one cares for, but the association and love for music are more than enough to justify the unusual bond between a piano and its owner. Moreover, the fragility of this mighty equipment also pins in for a more than usual care during a move from one place to another. Shifting a piano is far more difficult than shifting other items. It is not like a table or sofa, that you can move on your own or by calling a little help from your friends. A piano removal requires much complex protocol that even a usual removal company will not be capable of doing this job flawlessly. That's why you need to hire a moving firm that has solid experience and height-of-excellence skills in piano removals. With much pride, we at Liverpool Removals present our top-notch piano moving services for the residents of Liverpool either within the city or to some territory side village or town. Whether you have an upright piano, grand piano or an electric piano, we have all the necessary tools and expertise required to remove it with perfection. We dismantle the fragile parts first, then pack them, and finally move using sliders and trolleys. We guarantee you a faultless service for very cheap prices.
Furniture Removals Liverpool
At Furniture Removals Liverpool, get your furniture items packed and transported to the place you are moving to. We also provide storage and arranging services for your furniture along with removals.
Furniture removals can refer from moving a single item such as a sofa, a bed, a closet, to complete house or office furniture relocation including all the tables, chairs, beds, wardrobes, desks, backpacks, dressers, cabinets, bookshelves, trash cans, coat racks, and other things. Whether the new place is a nearby village or a far-off town, you cannot rely on your friends or office workers for your furniture removals. Even a small mistake may result in big damage to your valuables. Furniture is costly and is not like the other items in your house where you don't really mind if they get damaged or wrecked. Your furniture is the real shine of your house or office, and it symbolizes your tidiness, lifestyle, glamour, and taste. It would be such a grieve if by unfortunate handling during a move, any of your luxurious appliance or equipment breaks away. So, how can you avoid this risk? Well, worry not for we are here to relieve you of all headaches involved with each kind of shifting. What you need is a highly trained removals firm like us that can provide you with a consummate work with quick turnarounds and affordable quotes. We at Liverpool Removals, have a removal team of unparalleled staff that you can surely count on for whatever items you need to get relocated. With our professional approach, you can not only save the risks of damages but also the fatigue involved in the weary removals process. Get a free no obligation quote from us right now!
Removals during Corona Virus Lock Down
Our removals service in Liverpool continues to operate, so please feel free to contact us and discuss how our team can best serve you. Please note that, given the current pandemic situation, we have implemented a range of precautionary measures with the protection of both our customers and our team in mind. This means we're able to continue our usual operations as safely as possible. Our approach is guided by government recommendations, and we will continue to monitor the situation to ensure that its steered by the most up-to-date information available. Our goal is to continue our work as responsibly as we can under the circumstances.