The Ultimate Guide to Optimal Student Living: Top Areas to Move to in Liverpool.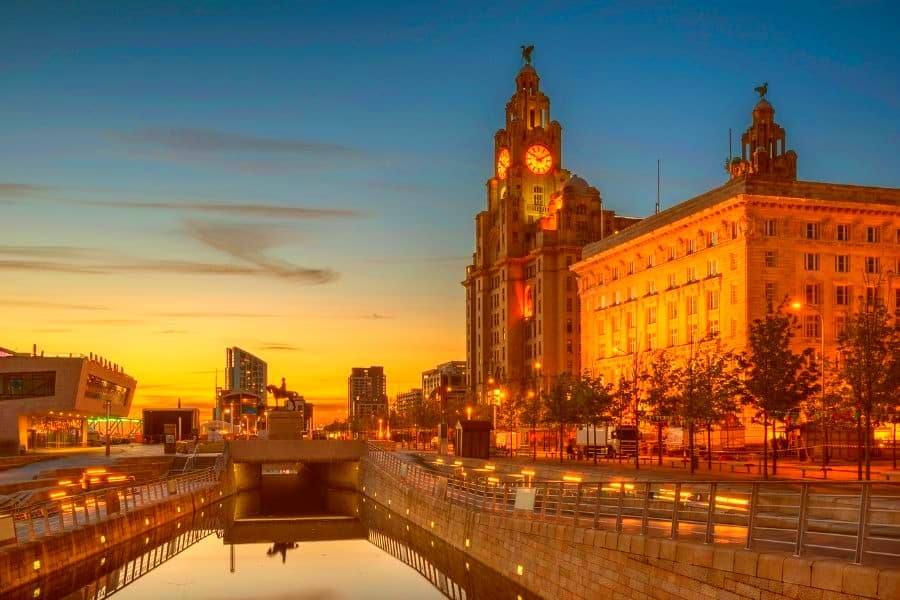 Are you a student planning to move to Liverpool in pursuit of higher education? The process of relocating to a new city can be daunting, especially when you need to find a suitable area for your college life to thrive. That's where we come in! Our goal is to help make your transition to Liverpool as smooth as possible, ensuring you're comfortable and happy in your new home-away-from-home while studying in one of the many prestigious universities within the city. In this blog post, we will explore some of the best areas in Liverpool for students to live, highlighting factors like affordability, proximity to your university, and social life.
Smithdown Road Area:
The Smithdown Road area is a prime location for students due to its proximity to both the University of Liverpool and Liverpool John Moores University. This vibrant and diverse neighborhood offers a wide range of affordable housing options for students, including shared houses and private apartments. With a plethora of coffee shops, pubs, and grocery stores all within walking distance, you'll never have to travel far to satisfy your cravings or stock up on essentials. The area also hosts the annual Smithdown Road Festival, an event celebrating the local music scene and promoting community spirit – perfect for socializing and meeting other students.
Kensington and Fairfield:
Located just a short walk or bus ride from the city center, Kensington and Fairfield are ideal neighborhoods for students who want to be near all the action but also enjoy a quieter living space. The area has a strong sense of community, with plenty of cultural events happening within the various community centers, parks, and libraries. Rent prices in Kensington and Fairfield are generally lower than those in the city center, making it a more affordable option for students. There is also easy access to public transport, so traveling to and from your university will be a breeze.
The Georgian Quarter:
If you're looking for classic Liverpool charm combined with modern amenities, the Georgian Quarter is where you'll want to settle. This stunning neighborhood is known for its beautiful Georgian architecture, cobbled streets, and picturesque gardens. Despite its proximity to the city center, the Georgian Quarter maintains a friendly, village-like atmosphere. Many students choose to reside here due to the areas numerous cultural hotspots, such as the Liverpool Philharmonic Hall, Everyman Theatre, and Unity Theatre. The area also offers a variety of housing options, from shared student houses to contemporary apartments, all within walking distance from the University of Liverpool and Liverpool John Moores University.
Aigburth:
Situated south of the city center, Aigburth is a peaceful, leafy suburb perfect for students who prefer a serene, laid-back atmosphere. Aigburth boasts numerous parks and recreational spaces, including the famous Sefton Park, where you can indulge in various outdoor activities or simply relax alongside the picturesque lake. The area is home to the popular Lark Lane, a bustling street filled with quirky bars, restaurants, and independent shops. Housing options are plentiful, with a mix of shared student properties and private rentals available all within a short distance from campuses and public transport.
City Center:
For those who want to live right at the heart of the action, moving to the city center is the perfect choice. With its extensive range of entertainment, dining, and shopping options, the city center is second to none in terms of convenience and excitement. Renowned for its vibrant nightlife, you will always have something to do or see within walking distance from your doorstep. Living in the city center provides easy access to universities, making it an ideal option for students seeking both a lively social scene and convenience. Accommodation options are varied, including modern apartments and student housing complexes equipped with all the essential amenities.
Liverpool is a city brimming with character, diversity, and history, boasting a welcoming atmosphere for students from all around the world. Deciding on the best area to move to ultimately depends on your individual preferences, budget, and the proximity to your university. The areas we've highlighted in this blog post represent some of the most beloved and sought-after neighborhoods among students in Liverpool – from the bustling city center to the tranquil suburbs. We hope this guide has provided valuable insight and will be instrumental in helping you make the best decision as you embark on your academic journey in Liverpool.