A Guide to Packing for Moving to Student Accommodation in Liverpool.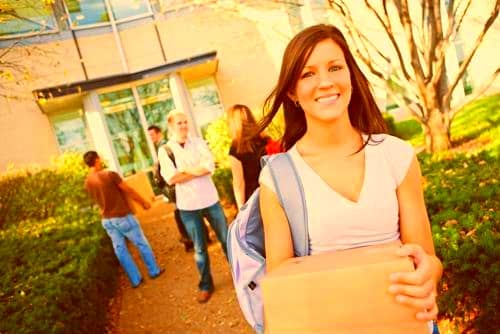 Moving into student accommodation in Liverpool can be stressful. You have to figure out what to pack, how much you can bring, and whether or not you will need removals services. This guide is here to make sure that your transition into new student accommodation goes smoothly. Let's dive right in!
Create a List of Essentials
The first step is creating a list of all the essentials that you need for your student accommodation. This will help ensure that you don't forget anything important and make packing easier. Your list should include items such as bedding, clothing, toiletries, kitchenware, and any other items that you cannot do without. Make sure you also include the basics like cleaning supplies, a first aid kit, and stationery for studying or writing.
Packing Your Essentials
The first step of packing for a move is figuring out what items you actually need. When it comes to student accommodation, some basics are universal across the board; you'll definitely want bedding (sheets, pillows, blankets), clothing, toiletries, and any important documents (like passports and bank cards). You may also want to bring decorations or furniture pieces that help make your space feel like home. Depending on how much storage space your room has, you may be able to bring other items like books or small electronics.
Organizing Your Space
Once you know what items you want to bring with you, it's time to start organizing them so that everything fits in your room without feeling cluttered or cramped. Start by arranging larger furniture pieces first and then fill the gaps with smaller items like clothing or boxes of supplies. Make sure that anything fragile is properly wrapped and labeled so that it doesn't get damaged during transit. If there are any items that won't fit in the room itself (like a bike), consider investing in a shed or garage outside of the residence where those items can be stored safely away from weather damage.
Removal Services                                            
If moving all of your belongings seems too overwhelming, don't worry! There are plenty of removal services available throughout the UK that can help take some of the strain off of your shoulders. Many companies offer packages specifically tailored for students who are moving into university accommodation – often for cheaper rates than general household removals services – making it easier than ever before for students to move into their new homes with minimal hassle. Just research the options available in your area and pick one that suits both your budget and needs!
Pack Carefully
Once you have made a list of all the essential items that you need to bring with you when moving to student accommodation in Liverpool, it's time to start packing them up carefully so they don't get damaged during the move. Start by wrapping fragile items with bubble wrap or newspaper and placing them into boxes labelled 'Fragile'. Make sure each box is clearly labelled with what it contains so that unpacking is easier once you arrive at your new home. Use suitcases or duffel bags if possible – they will save space and are much easier to transport than large boxes filled with heavy items!
Think Strategically 
When moving to student accommodation in Liverpool, think strategically about what items can be used for multiple purposes. A laptop stand can also be used as a side table or a nightstand; an ottoman can double as extra seating; and a wall-mounted mirror can also serve as an accent piece for your hallway or bedroom wall. Investing in multi-purpose furniture pieces will save space and money while still making your new place feel comfortable and cozy.
Moving into student accommodation can be tricky if you don't know how best to pack everything up – but it doesn't have to be as difficult as it seems! With this guide as a starting point, we hope that packing for your move has become an easier task overall. Remember: if all else fails and you're feeling overwhelmed by all of the things you need to do before moving day arrives, there's always an option for removal services too! Good luck with the move!